Dredger supply, Customized order, maintenance and operation (Joint-Venture):
Experiences in: project management, engineering, system integration, Dredger (joint-Venture), construction,procurement, logistics, contract management, planning, project accounting, risk management,configuration management, commissioning.
With a production facility to build dredgers with joint-venture, we are capable to supply dredgers (Asia and Europe) from our standard line as well as customized dredgers to suit any requirements. Our dredgers can also be supplied in Design & Equipment Packages when the customer wants to build the dredger locally.
There are more than 150 major rivers flowing through Bangladesh originated from Mount Everest, China and few Hills inside Bangladesh. All these water carries sand while flowing and deposit on its way and finally to the Bay of Bengal. Due to all these deposit cause disruptions of Inland Water Transportation System. So Bangladesh Inland Water Transportation Authority (BIWTA) used to have only Dredging projects and Dredger requirement. BIWTA purchase every year some good quality and quantity Dredgers by International Tender. Similarly, Port authorities of Chittagong Sea Port, Mongla Sea Port have Dredger for Transportation for incoming – outgoing ships. Moreover, a New Port Payra Port started from 2018 and need more work – Dredging, Port Structure construction, Civil work, Roads etc. These are normal ports but for future, another Deep Seaport is under construction which required Dredging in Sea and reclamation. Many bridges under construction on top of major rivers which require Dredging and a Nuclear Power Generation which require Dredging and more than 53 large canals connected with the Bay of Bengal at Mongla will be dredging for next 5 years.
So, all dredging projects are involved not only by Government as well as by many construction companies who are developing projects. All these construction companies purchasing Dredgers of different sizes from 12 inches to 20 inches inside rivers and canals, as well as larger sizes for a coastal port area. Last year 6 new dredgers contract completed from Chinese supplier for a customer like – MAQ Engineering http://maqgroupbd.com/en/equipments/dredger, Crown constructions and others (after delivery we disclose customers name and arrange to visit Dredger). One dredger arrived and successfully working for projects, for other dredgers Banking, Financing cause delay and very recently LC will be open. This year four (4) more dredgers contract completed with the Asian and European supplier. For fast delivery, LC will be open soon.
When more dredgers will arrive, then our service team in collaboration with Chinese companies full support will be given including parts and operation of Dredger.
This paragraph contains a brief description of the product ...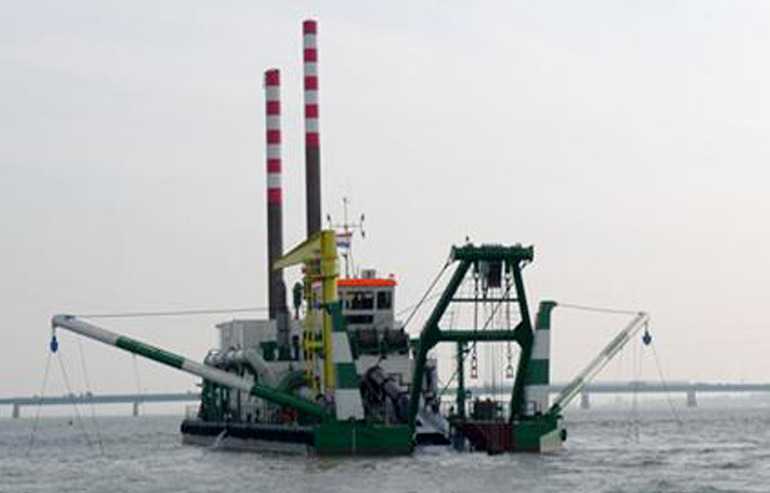 Key Benefits
Benefit 1- Customized any Design
Benefit 2- Low budget, within one year return of Investment for an International Brand Name major equipment. Also, the top quality International Brand
Benefit 3- Complet Maintenance and Operation support with Joint-Venture many years of Experienced Engineers from Asian companies.
---